85% Of Career Success Depends On 'Soft Skills'
People who fail at work do not fail because of a lack of technical skills. It is in the inability to relate well to others. Specializing in interpersonal skills training, Tero International has earned a distinguished reputation as a premier research and corporate training company. Tero is proud to number professionals from diverse industries and from locations around the world among its graduates.
Tero Newsroom and Latest Resources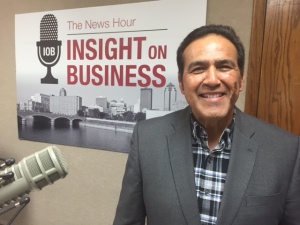 Insight On Business Podcast
Michael Libbie talks to Carlos Alvarez, Senior Training Consultant for Tero, on two secrets to a successful presentation.
[ More Podcasts ]
---
Most Recent Tero Tips Video
Michele Whitty, Training Consultant, Tero International, talks about must-ask questions to prepare yourself for a networking event.
[ More Tero Tips Videos ]
---
Ro Crosbie Speaks at 90 Ideas in 90 Minutes Event
Ro Crosbie, President, Tero International, shares a personal story and illustrates the importance of developing your people at the Business Record's
90 Ideas In 90 Minutes
.
---
---
---
---
---
---
---
---
Copyright © 2016 Tero ® International, Inc.